3 websites with the net's most severe videos and pictures about REAL girl punishments.
PainGate, WhippedWomen, and Secrets offer permanent updates of
THE WORLD's LARGEST ONLY EXCLUSIVE WHIPPING/CANING DATABASES.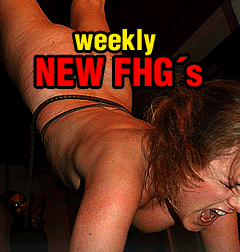 We feature REAL! bullwhippings, dressage whippings, singletailes, canes and crops in action on the most beautiful girls in bondage-suspension.
Sign up for our 50/50 Revenue Sharing Program and make easy money by referring your adult traffic to our fetish sites. Sit back and watch your traffic convert like never before, earn recurring payouts on membership fees for the life of every member you send!
This is a TRUE 50%, no processing fees, no reserves, no shaving.
OUR sites:
PainGate.com [register now] [visit paingate.com]
WhippedWomen.com [register now] [visit whippedwomen.com]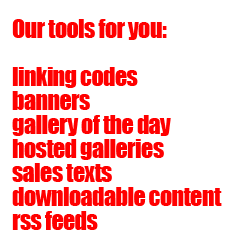 A lot brandnew promotion tools!
Time is money and our brandnew tools help you to safe time and increase revenue. Our state of the art promotion tools are very easy to handle for fast use. Don't waste your time anymore!
=======================================================
Free Hosted Gallery Generator!
Delimited lists for TGP/MGP owners.
Full descriptions for every gallery.
Hosted thumbnails.
Gallery of the day feature with thumb.
"export tool" - allows you to export selected galleries and then import them into your tgp scripts within seconds.
'Feed' feature, allows you to import galleries into your tgp/mgp scripts hands free.
RSS Feed feature, allows blog owners to import our galleries into wordpress, b2evolution, or any other blog script.
Random gallery feature.
Unlimited number of thumb sizes for each gallery, 88x88, 90x120, etc.
=======================================================
Much more traffic with RSS feeds
Blogs are already known as traffic generator because they are search engine friendly. Also RSS feeds are great merchandise tools which import content into the blog AUTOMATICALLY. We go even one step further and deliver you pictures and text content UNIQUE TO EVERY SINGLE WEBMASTER! Here on PainCash.com double content is the past, search engines and visitors get new unique content EVERY DAY !


SIGN UP OUR NEWSLETTER HERE